EVENTS:
ECW 14th Annual Festival:
FRIDAY & SATURDAY, October 2-3, 2020 – Outdoors featuring live entertainment and dancing under the "big top" tent; wine, food and beer will be offered at the outdoor festival.
Children welcome.
Admission: $10 – 21 and over; under 21 no charge.
Enjoy the weekend outdoors in a social distancing atmosphere with live music, great food and drink!
Winery/Bistro hours festival weekend:
Friday, October 2nd: 11 a.m. - 10 p.m.
Saturday, October 3rd: 11 a.m. - 10 p.m.
Live Music Schedule - Festival Weekend
Friday 5 p.m.- 7 p.m.
Jesse Strassel
Friday 7 p.m. - 11 p.m.
York Ridge Boys
Saturday 1 p.m. - 3 p. m.
Boehringer Boys
Saturday 4 p.m. - 8 p.m.
Woomblies
Save the Date:
Join us at the 21st Annual Vintage Indiana Wine & Food Festival
Saturday, October 17, 2020 11 a.m. - 6 p.m.
Military Park - Downtown Indianapolis
"Adults only" event. Only those 21 and over will be admitted to the festival.
No re-entry, no pets, no outside food or beverage
For Tickets & More Info: vintageindiana.com
Wine Varieties: Updated 1.26.2020
For current prices please Click Here
Until Further Notice
See "Restaurant" tab for Current Lunch & Dinner Menus and Sunday breakfast
Friday Night Seafood Buffet
1st Friday of every month - Adults $30 - Children $17
5 p.m. - 8 p.m.
Featured Items Include: Crab Salad - Poke Salad - Peel & Eat Shrimp - Smoked Salmon
Fire Roasted Cod - Chili Glazed Salmon - Fried Shrimp - Hush Puppies - Prime Rib - Snow Crab Legs
Rice - Brussel Sprouts in a Bacon & Swiss Cheese Sauce
Pasta Station with Shrimp - Chicken - Bacon - Tomato - Onion - Broccoli & Mushrooms
Dessert Included
Sunday Brunch: Currently replaced with Sunday Breakfast - see "Restaurant" tab
Join us each Sunday from 10 a.m. to 2 p.m. for our popular brunch.
Adults: $17.00 (drinks not included)
Children 12 years of age and under: $10.00
Children under 3 years of age eat free
Brunch items include:
Eggs & Omelets cooked to order
Bacon & Link Sausage
Sausage, Gravy & Biscuits
Carving Station
Smoked Salmon
Pasta Station

Chicken Alfredo

Shrimp Scampi
or Create your own Pasta Dish

Fresh Vegetables and Salads
Fresh Assorted Desserts & Pastries
Drink Specials:
Vidal Mimosa: Vidal Wine & Orange Juice
Ruby Red: Steuben & Orange Juice
Pink Lady: Pink Catawba & Orange Juice
Guests may also order from our Regular Lunch Menu
Reservations: Not Required but are Recommended
For Reservations Call: 812.933.1500
Carryout wine is available for purchase on Sundays from noon until closing in addition to wine offered during your visit to our restaurant during these hours.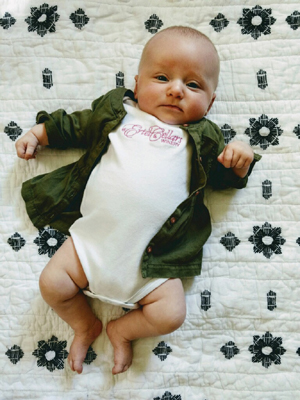 All Ages are Welcome!
Indiana Wine Trail, Southeast Indiana:
Ertel Cellars Winery is honored to be a part of the Indiana Wine Trail. Complete the entire Wine Trail and receive your FREE souvenir wine glass. For detailed winery location maps, lodging and attractions, visit Indiana Wine Trail.
Wine Trail Patrons enjoying Souper Saturday!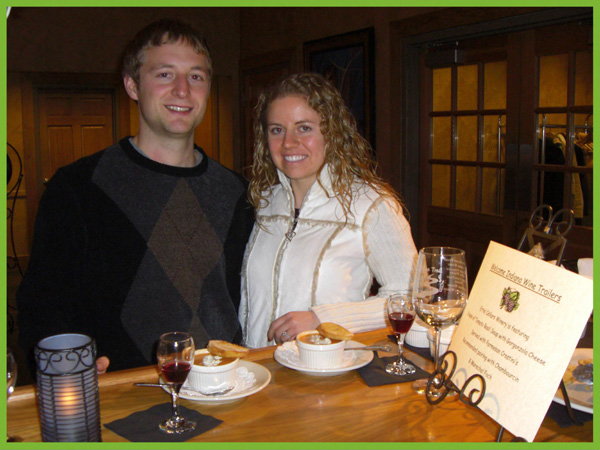 Ertel Cellars Wine - Perfect Gift for the Wedding Couple!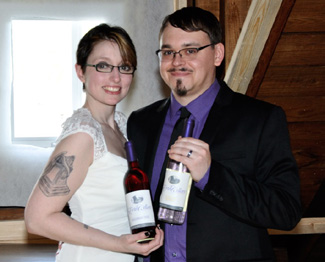 Take your favorite bottle of Ertel Cellars Wine on your vacation: